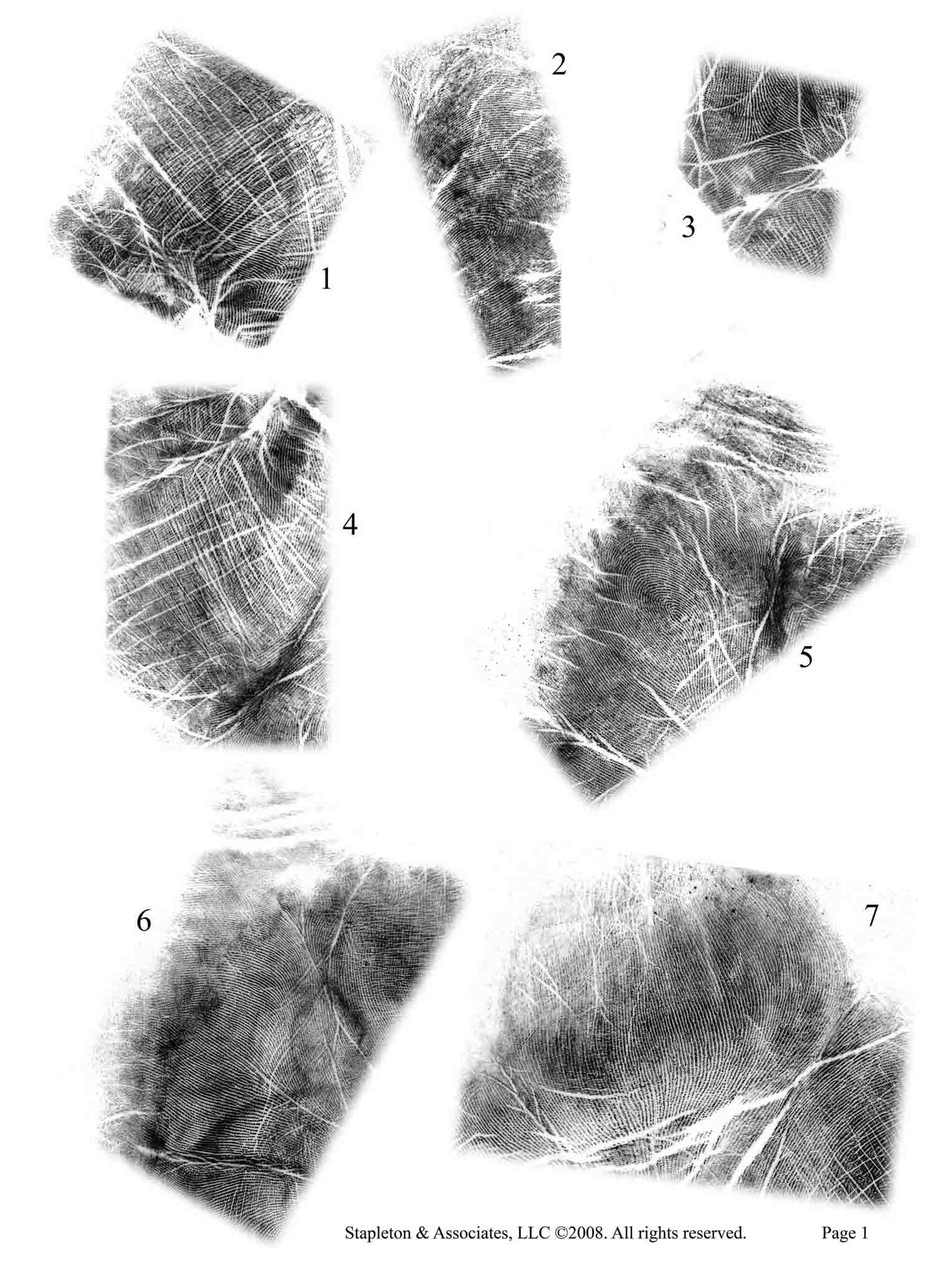 Palm Print Orientation Exercise Download (5 pages - Size 4.17MB)
This exercise will test you abilities concerning palm print orientation. Your task is to attempt to determine if the right or left palm created the impression and identify the area of the palm that created the impression. E-mail your answers to....
I will reply to your e-mail and let you know how you performed.